From the establishment of the company in 1989, the continuous research and development of the production line, to the listing of the company, we have worked hard in 32 years of ups and downs, step by step to today. 32 years may be just a handful of sand blown by the wind in the manufacturing desert, but every grain of sand is a historical scene of exploration, struggle and persistence of leaders and colleagues during these years.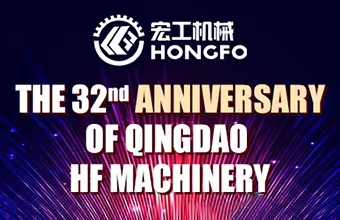 Time is the best proof of a company's beliefs and persistence. Over the years the company become bigger and stronger in the process, we pay attention to not only is the business development, but also is based on the customers from different countries and regions to provide comprehensive, professional services of precision and help - provide personalized scheme design and site planning before sales, combine customer's idea with actual situation and recommend quality products; After sales, there are commissioners to follow up the procedures, ensure transportation, and professional engineers to help install equipment, staff training. We also provide regular mechanical maintenance and one-year warranty. That is to say, we always adhere to the pursuit of partnership with customers, rather than a simple exchange of interests, adhering to the initial ideal, focusing on improving product quality and research, follow-up service and return visit, only in this way can we bring customers higher efficiency and better service.
Thirty-two years is not the end of our road, there is no smooth road to success, on the way forward may also encounter a variety of difficulties, but we will still keep a steady pace and move forward bravely, to develop and manufacture more excellent products, continue to walk with friends who have been steadfast in choosing us.